Activities at Stanley Total Living Center
Activities in any nursing home are crucial to the overall well-being of our residents and we work hard to ensure that each day is as enjoyable as it possibly can be. STLC has a dedicated team of hard-working activity professionals who work diligently to run a comprehensive program of events which include:
gardening
cooking and food events
crafts
music/singing
physical exercise and dance
pet therapy
spa day
games
painting
holiday parties
off-site trips to local restaurants and shopping centers
Because STLC offers different levels of care (assisted living, skilled nursing, and memory care), we also take a unique approach with our activity programs so that events are geared directly towards the needs of each group separately with a different program calendar provided every month in each area.
Annual Activities
Residents who want to continue to be involved with our local community are welcome to participate in annual Stanley events including filling Easter eggs with candy for the egg hunt and giving out candy at the town's Trunk or Treat event.
Get in Touch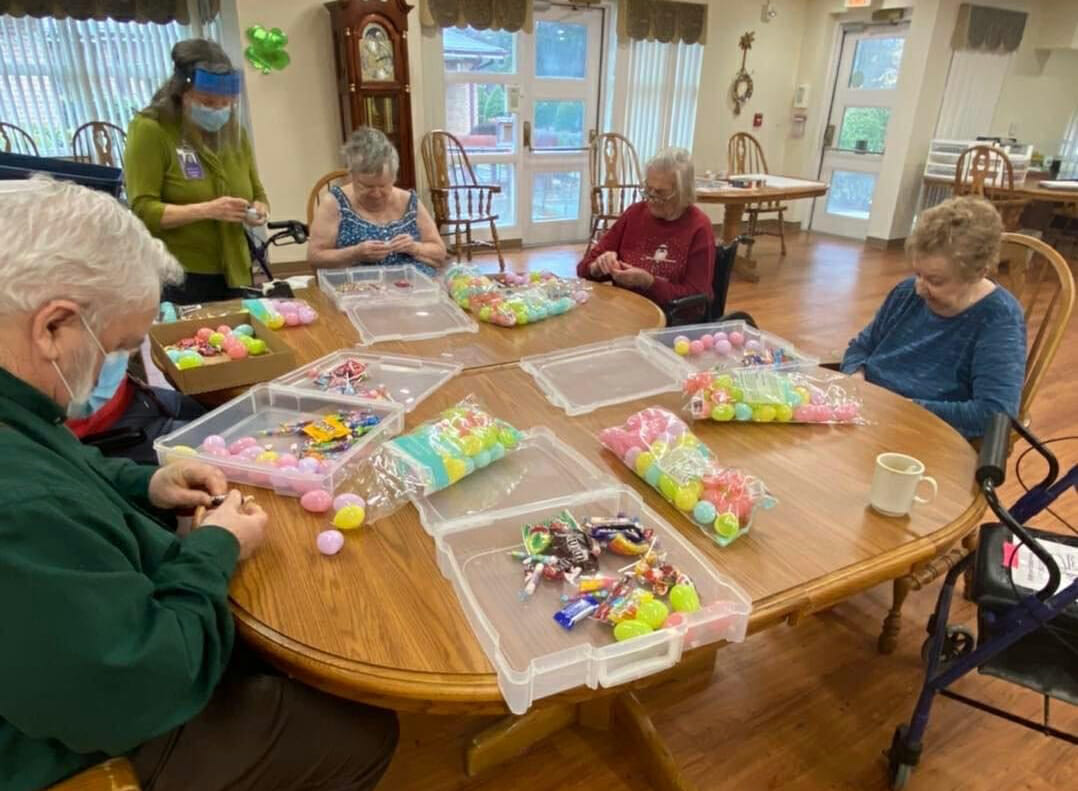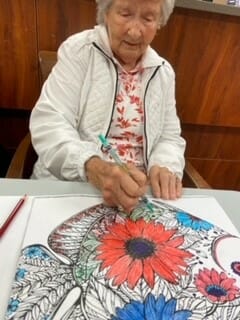 One on One Activities
For those residents who do not enjoy or prefer group activities and events, our activity staff also offer personalized one-to-one programs for individual residents.
From their room, a resident can log on to our STLC TouchTown channel and plan their day.  They can access facility events, activities, the daily menu for meal service, specific announcements, and even follow along with chair yoga or view live church services.  TouchTown also provides senior-friendly videos for exercise, music, comedy, and more through YouTube that is streamed in just a few clicks.